National consulting hotline:
Free proofing is available for consultation by appointment
Popular Articles
Contact Us
Service Hotline
13632675935
CRF
Address: 1303, Building 3, Manjinghua Science and Innovation Workshop, No.6 Songjiang Road, Songgang Street, Bao'an District, Shenzhen, China.
What is the cleaning effect of plasma equipment for non-woven fabrics?
Keywords:
Plasma cleaning machine
Published on:
05 Oct,2023
  With the continuous progress of social technology, cleaning equipment is also gradually upgrading and improving. In the field of cleaning, plasma equipment for cleaning non-woven fabrics has received much attention in recent years. As a company specializing in the research and manufacturing of intelligent cleaning equipment, we have conducted in-depth research and testing on the cleaning effect of the equipment. The following is our evaluation and description of the cleaning effect of plasma equipment used for cleaning non-woven fabrics.
  Firstly, we understand that non-woven fabric is a material made from fibers that are not woven, and has advantages such as high strength, breathability, and non flammability. However, due to the small gap between the surface fibers, traditional cleaning methods often cannot thoroughly clean non-woven materials and can easily cause damage. The plasma equipment used for cleaning non-woven fabrics is a cleaning equipment specifically designed for non-woven materials.
  After using a non-woven fabric cleaning plasma equipment for cleaning operations, we found that the cleaning effect is very ideal. The following description:
  Thoroughly remove dirt: This device decomposes dirt through high-energy activation of oxygen, which can penetrate into the small gaps between the fibers of non-woven materials and completely remove dirt. Traditional cleaning methods may only be able to clean the surface, while plasma equipment used for cleaning non-woven fabrics can completely remove difficult to clean stains.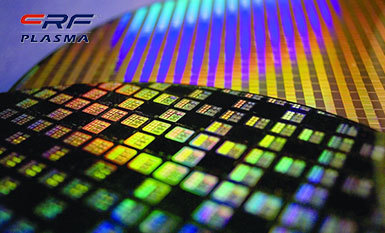 Non damaging materials: Traditional cleaning methods often use chemical solvents or mechanical friction, which can easily damage non-woven materials. The plasma equipment used for cleaning non-woven fabrics uses high-frequency oscillation for cleaning, which will not cause damage to the material.
  Sterilization and disinfection: Non woven fabrics are often used in medical, catering and other fields, and hygiene and safety are very important. This device can kill bacteria and viruses through high-energy chemical reactions generated by plasma, achieving effective sterilization and disinfection effects.
  The plasma equipment used for cleaning non-woven fabrics performs excellently in terms of cleaning effectiveness. It can completely remove dirt without damaging materials, and has the function of sterilization and disinfection. If you encounter cleaning difficulties or want to improve the cleaning effect when processing non-woven materials, we strongly recommend that you consider using non-woven plasma equipment for cleaning.
Hot Products