National consulting hotline:
Free proofing is available for consultation by appointment
Popular Articles
Contact Us
Service Hotline
13632675935
CRF
Address: 1302, Building 3, Manjinghua Science and Innovation Workshop, No.6 Songjiang Road, Songgang Street, Bao'an District, Shenzhen, China.
Heavy Industry
Published on:
10 Jun,2020
1. Lithium battery separator industry
Plasma surface treatment equipment is applied to battery separator treatment to improve the alkali absorption rate and hydrophilicity. Battery diaphragm are polymer materials, weak polarity. Molecules are difficult to pass through, and the use of plasma machine plasma treatment improves the surface properties of the material, greatly improving the battery performance.

2、Connector
Electrical connectors in the insulator and the sealing line between the body of the bonding effect has been affecting the development of domestic electrical connectors, especially in the heavy industry on the requirements of electrical connectors more demanding, without plasma surface treatment of the insulator and sealing line between the body of the bonding effect is very poor, even if the use of a special formula of adhesive, the bonding effect can not meet the requirements, in addition, if the insulator and sealing line between the body of the bond is not tight, it may produce Leakage, making the electrical connector voltage resistance value can not be raised.
Plasma cleaning machine manufacturers for the production of electrical connector problems, after technical research and development is gradually applied to promote plasma cleaning technology to clean the surface of the connector, through the plasma machine cleaning, not only to remove surface oil, but also to enhance its surface activity, so that when the bonding, the connector is easy to apply glue and uniform, making the bonding effect significantly improved. By the domestic production of a number of large factories to use the test, with the plasma machine surface treatment of electrical connectors, its tensile capacity increased several times, the pressure resistance value has increased significantly.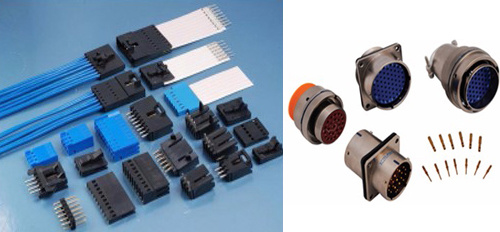 Hot Products