National consulting hotline:
Free proofing is available for consultation by appointment
Popular Articles
Contact Us
Service Hotline
13632675935
CRF
Address: 1302, Building 3, Manjinghua Science and Innovation Workshop, No.6 Songjiang Road, Songgang Street, Bao'an District, Shenzhen, China.
Medical Industry
Published on:
10 Jun,2020
1. Handling of catheter
Catheters have brought a boon to patients requiring indwelling catheterization and are being used more and more widely in clinical practice, but with their increased use, difficult catheter removal is becoming more common. Especially for catheters left in place for a long time, sometimes the aging of the rubber can cause obstruction of the balloon lumen, which may lead to serious complications when forcibly removed. In order to prevent the aging of the silicone rubber contact surface with the human body, oxygen plasma treatment of its surface is required. Scanning electron microscopy (SEM), infrared spectroscopy (FTIR-ATR) and surface contact angle were used to study the changes in surface structure, properties and chemical composition of natural latex catheters before and after oxygen plasma treatment, and the results showed that the surface of catheters treated with low-temperature plasma equipment company oxygen plasma became slippery, the surface contact angle was reduced from 84 degrees to 67 degrees, and no harmful groups were generated on the surface, indicating that oxygen plasma treatment is an effective plasma surface treatment method.
In addition, a large plasma cleaner or small treatment of silicone rubber to increase its surface activity, and then coated in the surface degree of a layer of hydrophobic material is not easy to age, its effect is also very good.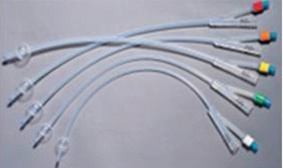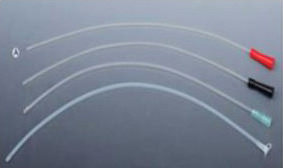 2.IV infusion set
During the use of the infusion needle at the end of the infusion set, there will be detachment between the needle holder and the needle tube when it is pulled out. Once detached, blood will flow out with the needle tube, which will pose a serious threat to the patient if not handled correctly in time. In order to ensure that such accidents occur, surface treatment of the needle holder is very necessary. Needle holder holes are very small and difficult to handle by ordinary methods, while plasma is a gas in an ionic state and can be effective for tiny holes. The application of large plasma cleaning machine plasma to its surface activation treatment, can improve the surface activity, improve its bond strength with the needle tube, to ensure that they do not detach from each other. The picture below shows a needle holder undergoing a plasma surface cleaning activation treatment in a plasma cleaner.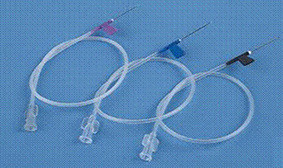 3.Biological culture plate
The cleaning equipment of True Peak Smart Low Temperature Plasma Equipment Company can be used to improve the hydrophilicity of the culture plate surface, graft specific chemical groups, and sterilize the surface.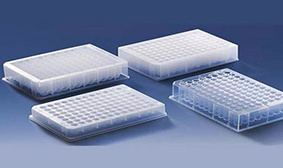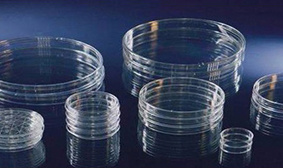 Hot Products